Abolitionist Frameworks: Health Not Prisons Collective Advocate Training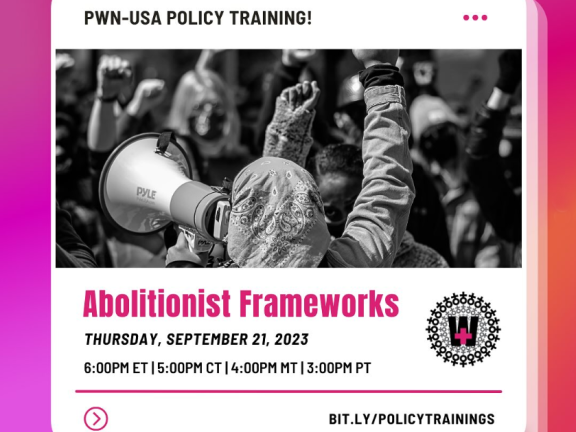 CHLP Executive Director S. Mandisa Moore-O'Neal will be participating in this Health Not Prisons Collective Policy Fellows Training on the topic of Abolitionist Frameworks. Don't miss this community conversation about dreaming and building a future of liberation and decriminalization.
Panelists:
Tiommi Luckett (she/hers), Transgender Law Center
S. Mandisa Moore-O'Neal (she/hers), CHLP
José A. Romero (they/them/elle/les), Pride Foundation
Moderated by Josie Pickens (she/her), upEND Movement
Everyone is welcome, regardless of knowledge of abolition.