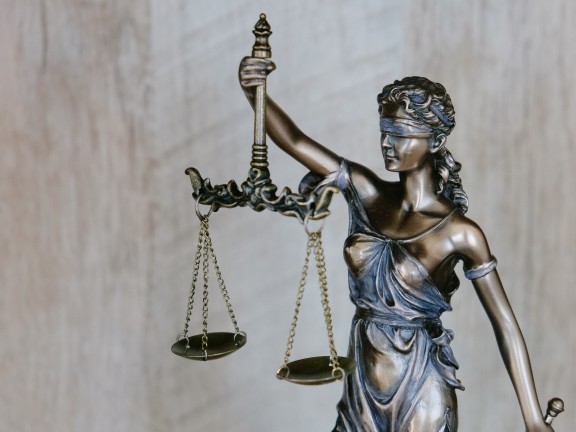 The Positive Justice Project (PJP) is a national coalition of organizations and individuals working to end HIV criminalization in the United States.
PJP is a truly community-driven, multidisciplinary collaboration to end government reliance on an individual's positive HIV test result as proof of intent to harm, and the basis for irrationally severe treatment in the criminal justice system. We engage in federal and state policy advocacy, resource creation, support of local advocates and attorneys working on HIV criminal cases, and educating, organizing, and mobilizing communities and policymakers in the United States.
The goal of PJP is to bring an end to laws and policies that subject people living with HIV (PLHIV)and other stigmatized diseases to arrest and increased punishment on the basis of gross ignorance about the nature and transmission of HIV; bias against those who are disproportionately affected; and without consideration of whether the PLHIV intended or caused any harm. PJP's work is comprehensive and diverse:
Community Outreach: PJP engages members and leaders of diverse communities and populations to combat HIV criminalization, including people of color, immigrants, women, LGBTQ people, youth, and others.
Federal Advocacy: To improve federal policies, CHLP staff target federal agencies, including the U.S. Department of Justice, the Presidential Advisory Council on HIV/AIDS (PACHA), and the White House Office of National AIDS Policy.
Legal: CHLP researches and reports on legal developments and trends focusing on challenges and alternatives to existing criminalization laws. We provide technical support and assistance to attorneys handling cases on behalf of people living with HIV and work closely with local advocates on drafting legislative alternatives to their state HIV criminal laws.
Media: CHLP, with input from the PJP Advisory Group, develops strategic communication initiatives, media and messaging strategies, and talking points to educate the media and policymakers about the harms of HIV criminalization.
Public Health: PJP members engage public health leaders, agencies, and professional organizations to become visibly involved in the movement to end HIV criminalization.
State Advocacy: CHLP provides resources and infrastructure assistance to local and state-based community partners working to modernize criminal laws that target people living with HIV.
For more information, email [email protected]