The Equalizer: HIV Criminalization: Awareness to Educate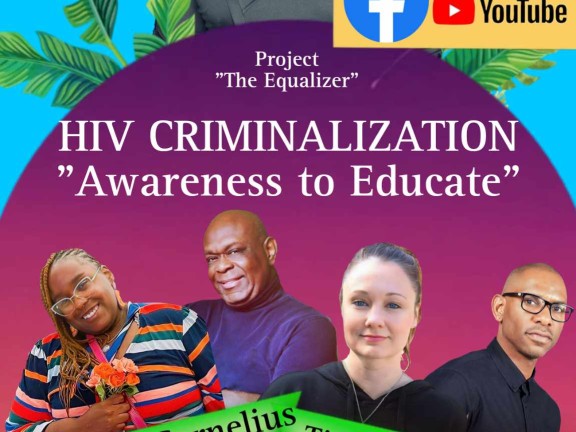 Join CHLP for the first episode of a new podcast by Sanjay Johnson entitled The Equalizer. This episode focuses on HIV criminalization. Sanjay, who is a member of the Arkansas coalition, will speak to state and national advocates, including CHLP's Kytara Epps.
Panelists:
Kytara Epps, CHLP
Cornelius Mabin, Arkansas RAPPS
Tiffany Moore, Tennessee HIV Modernization Coalition
Kenyon Farrow, Point Source Youth
Watch a replay of the event on YouTube.