Modernizing HIV Criminal Laws: Where We've Come, Where We're Headed, and What Lawyers Can Do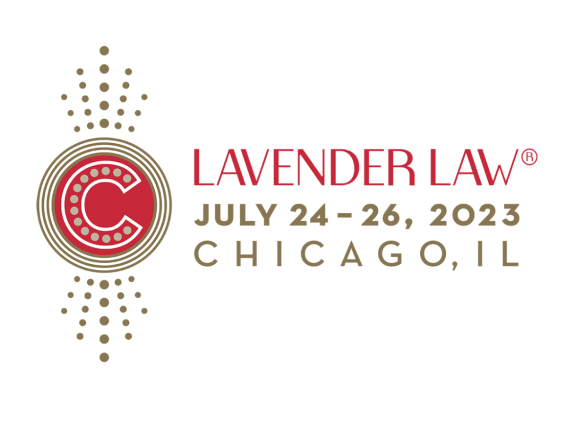 CHLP Staff Attorney Jada Hicks will be presenting at The 2023 Lavender Law Conference. The conference is a production of The LGBTQ+ Bar and will be held from Monday, July 24 through Wednesday, July 26 in Chicago, Illinois.
Jada will be a panelist on Modernizing HIV Criminal Laws: Where We've Come, Where We're Headed, and What Lawyers Can Do on Wednesday, July 26 at 10:45am CT.
Speakers:
Nathan Cisneros (Moderator) (Williams Institute; UCLA School of Law)
Jada Hicks (CHLP)
Kamaria Laffrey (The Sero Project)
Stephan Page (Nevada HIV Modernization Coalition)
Eric Paulk (ProGeorgia)
The legal landscape for people living with HIV (PLWH) is rapidly changing. In the past two years alone, nine states—Nevada, Missouri, Georgia, Illinois, Virginia, Pennsylvania, New Jersey, Missouri, and Indiana—have rewritten or repealed their HIV-specific criminal laws. In this panel, we bring together practitioners and advocates to understand how and why HIV criminal law is changing, and outline what comes next.
Panelists will: (1) review recent HIV criminalization modernization attempts and the legal implications for PLWH; (2) explore the diverse paths to modernization with advocates from three states (Nevada, Georgia, and Illinois) that successfully reformed their HIV criminal laws; and (3) analyze with state and national partners the limits of legislative solutions as a means of protecting PLWH from criminal prosecutions. We also draw attention the ways in which lawyers have shaped the modern reform movement as advocates, activists, and coalition builders, and offer concrete steps that legal practitioners can take to serve PLWH both before and after reform.
Lavender Law features general attendance sessions and workshops for every LGBTQ+ and ally legal professional, as well as specialty programming designed for family law practitioners, transgender law advocates, corporate counsel and those interested in pursuing a career as a member of the judiciary. In addition, we host networking opportunities, in-depth Practice Area Institutes for eight areas of law, as well as thoughtful career-planning programming for law students and lateral candidates alike - and of course, our world-renowned Career Fair! You won't want to miss this year's Conference.