Say It Loud 2023: Saving Ourselves Symposium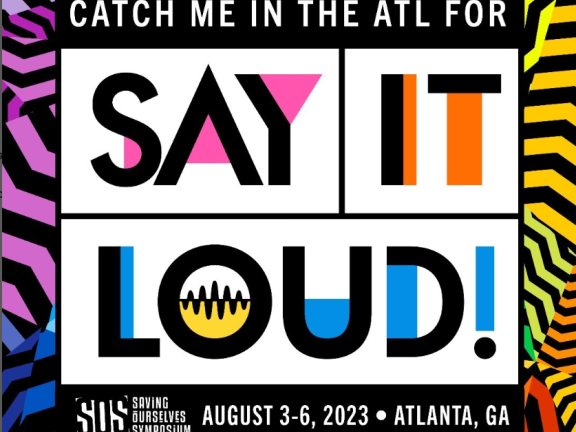 CHLP Executive Director S. Mandisa Moore-O'Neal kicks off the Saving Ourselves Symposium with a Fireside Chat on Thursday evening and will be honored with the Fierce Advocate Award from Southern AIDS Coalition at the gala on Saturday night.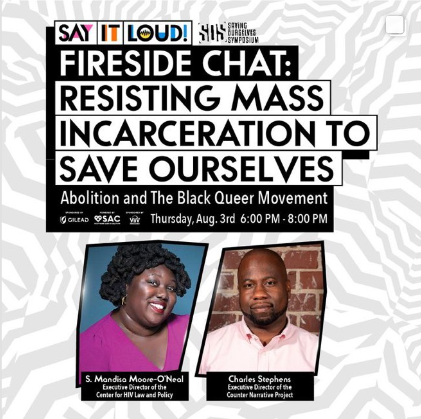 Mandisa and Charles Stephens, Executive Director of the Counter Narrative Project (CNP) will be opening the #SayItLoud2023 conference with a Fireside Chat on Thursday evening and will discuss lessons learned in their abolition movement work. Recognizing the impact of policing, prisons, and law enforcement on Black LGBTQ+ lives and bodies, this session seeks to unpack, explore, and imagine what resistance looks like. Weaving personal narrative, testimony, dreaming, and planning, this session seeks to inspire and strengthen the presence of our voices in the abolition conversation. We invite participants to become time travelers as we explore the past, present, and future of our movement and the forces and factors that shaped our analysis and guide our current efforts. Participants will be encouraged to share their own stories, their dreams, and their resistance practices.
By the end of this session participants will be able to:
Discuss abolition as a broad vision, framework and practice
Compare approaches to restorative justice and transformative justice, including listing alternatives to policing and incarceration
Connect HIV justice, Black LGBTQ Movement and abolition work
Describe what happens when we internalize policing and punishment.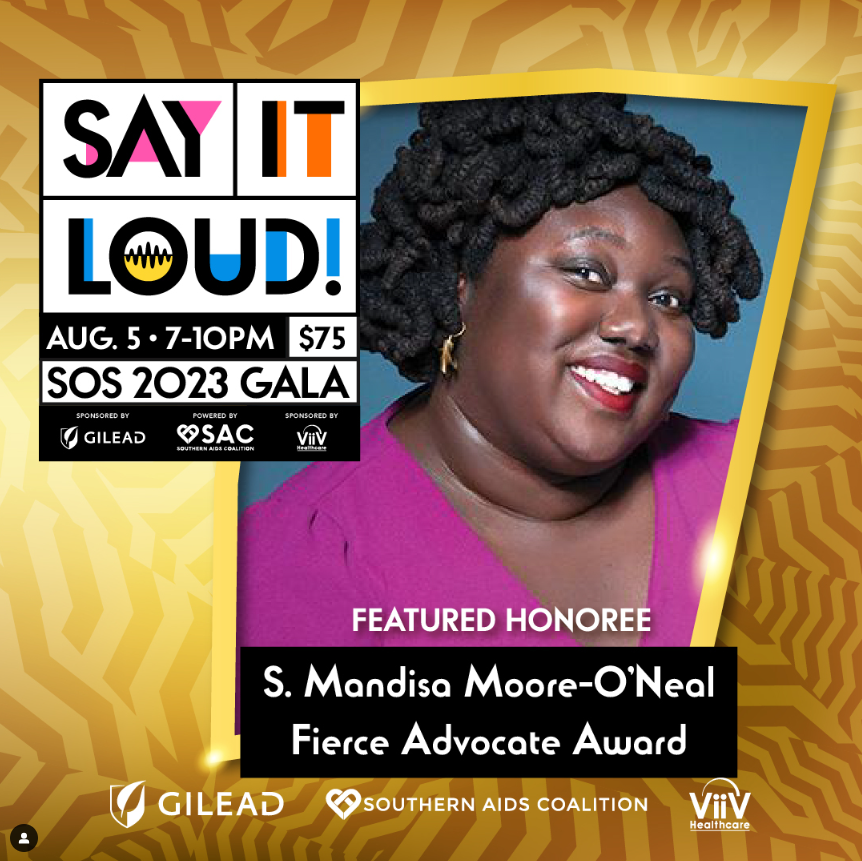 On Saturday evening at the SOS Gala, Mandisa will receive the Fierce Advocate Award, presented to a member of the southern Black LGBTQ+ community who works tirelessly through advocacy and activism to move the needle on policies that perpetuate stigma and discrimination against their community, and unapologetically fights for laws and practices to liberate their community. 
#SOSExperience #BlackLivesMatter #BlackTransLivesMatter #BlackCulture #BlackLGBTQ #SouthernHealth #DeepSouth #LGBTQ #CivilRights #SouthernAdvocacy #Advocacy #Leadership #PrEP #StopHIV #GetTested #HIVAdvocates