COVID-19 Newly Illustrates the Urgent Need to Reform Our Juvenile Detention and Child Welfare Systems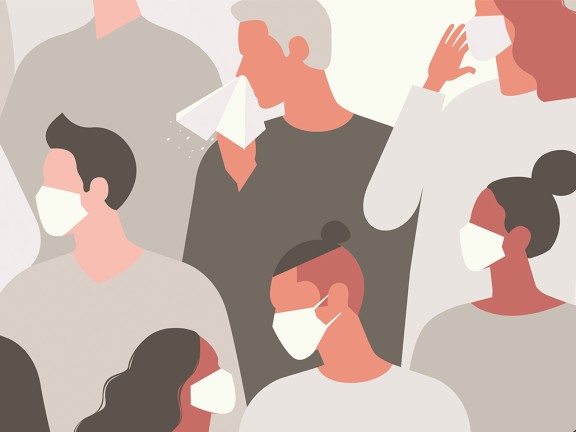 On Monday, April 6, news reports appeared of a 16-year-old who tested positive for COVID-19 in a juvenile temporary detention center. While the arrival of COVID-19 to juvenile detentions might have been predicted by anyone with a passing knowledge of the intersection of public health and our justice system, the story highlights an essential point: just like adult prisoners, youth in state custody are especially vulnerable to COVID-19.
The COVID-19 pandemic has starkly revealed that our justice system was not built with public health in mind. The transmissibility of the virus has already led to widespread calls to prevent the mass spread of COVID-19 by releasing incarcerated individuals in New York City, Chicago, and other cities. Advocates argue that people in custody are particularly susceptible to COVID-19 because they are detained in close quarters with little access to high-quality health care, making CDC-recommended social distancing, not to mention scrupulous personal hygiene, essentially impossible.
Those advocates are correct and we should heed their call. And we should also recognize that the plight is no less dire — though it is certainly less visible — for the tens of thousands of young people involved in our juvenile justice and child protective system. According to one organization tracking this issue, at least 150 youth and twice that many staff are known to have been diagnosed with COVID-19 as of April 26, a count that probably vastly understates the actual numbers.
The situation facing youth in custody is especially egregious in light of the fact that, having removed youth from their families of origin by placing them in juvenile detention or foster care, the state has assumed the legal responsibility of a parent, which includes meeting their basic health needs — a responsibility that states often neglect.
This is a new permutation of an old problem and one of the motivating reasons we came together in 2018 as a collection of national civil rights, HIV and LGBT rights, juvenile justice, and reproductive justice organizations to form the Sexual Health Youth Advocacy Coalition (SHYAC).
SHYAC advocates specifically for the adoption of concrete state policies to guarantee young people in state custody have access to the sexual health information and care that they need. With the rapid spread of COVID-19, however, we see the potential effects of this ongoing pandemic as symptomatic of the same problem and we hope that the imminent threat of COVID-19 will motivate advocates to come together across disciplines to work towards systemic change of our juvenile detention and child protective systems.
In order for that to happen, the national conversation about mass incarceration and the ways that inhumane conditions of confinement exacerbate public health inequities must continue even after the current crisis passes. We need to envision policy solutions that are not COVID-19-specific but that make the holistic health of people in custody a responsibility for which state agencies should be held accountable. And we must center youth in custody and their particular health needs, including their sexual health needs, in this important discussion.
SHYAC has started this vital work on policy solutions by creating a consensus statement of core principles, developing model policies that we believe will better safeguard the rights of youth in custody, and convening a national group of advocates to discuss how to make these rights real for a diverse set of stakeholders. We are eager to expand the scope by exploring how to integrate our values into a larger conversation about public health and incarceration, how to connect the health of youth in custody with ongoing efforts to address inequities in our medical and educational systems, and how to better engage communities that are overrepresented in juvenile detention and foster care — especially LGBTQ youth and youth of color.
We have outlined some of our ideas about ways to fix the holes in the system. We invite you to endorse our consensus statement, explore the resources on our website, and tell us how you think we can collaborate to enhance these efforts on behalf of youth in custody. In particular, we are eager to hear about what advocacy is already happening on behalf of LGBTQ+ youth, youth sexual health, and juvenile justice reform. Please get in touch and join the fight!
Jacob Schneider is a staff attorney at the Center for HIV Law and Policy, a coordinating member organization of the Sexual Health Youth Advocacy Coalition (SHYAC).