Is HIV Molecular Surveillance Worth The Risk?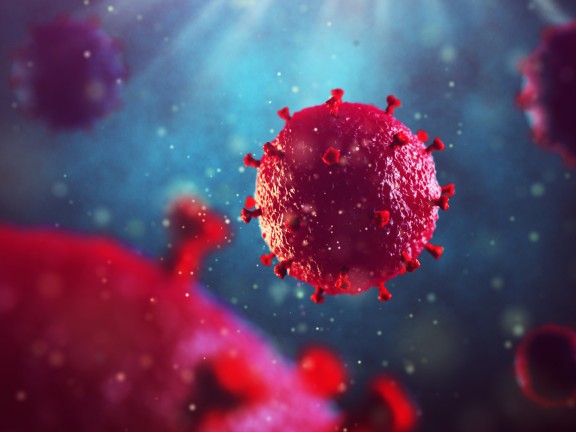 Click here to read this story on Medium.
When the Centers for Disease Control (CDC) announced in 2017 that it would be requiring all states funded for HIV surveillance and prevention to employ "molecular surveillance" science to map sexual networks, it likely did not expect the resulting uproar from some state AIDS directors and many in the HIV activist community.
But as word of the funding announcement spread through news outlets and community organizations, activists began to raise very real concerns about the ethics and practical implications of using identifiable personal health information for research and public health purposes without any notice, appropriate safeguards or even any apparent need.
The pushback was followed by additional guidance from the CDC requiring states to explicitly consider these issues as it gears up to use this new technology. But the fact that the community response appears to have caught the CDC by surprise is the strongest possible confirmation of the fundamental concern that, despite decades of affirming the "nothing about us without us" principles of HIV testing and treatment policy, public health officials will still develop and implement policies and technology uses without a thought for community engagement or for the serious potential collateral consequences.
Could this new form of surveillance increase prosecutions of people living with HIV? Increase medical mistrust? Provide any additional useful "juice" that justifies the squeeze of PLHIV and the money diverted from other forms of prevention interventions? Subsequent CDC-hosted webinars about the policy provide the answer: it never crossed their minds.
Is HIV Molecular Surveillance Worth The Risk? is our attempt to sum up this new use of a PLHIV's resistance testing results, the possible implications and the unanswered questions in a way that we hope will help formulate community responses going forward. In particular, we believe that there is a moment of opportunity this fall, as the CDC has instructed states to assess community concerns with uses of this new technology by December 2019.
At the same time, we hope that the conversation about molecular surveillance is only the beginning of a broader effort to reorient HIV policy efforts around fundamental principles of dignity and respect that recognize the risks that criminalized and ostracized PLHIV in our communities routinely encounter. Without this, and a full embrace of the more modern concept of patient-centered care, ending the epidemic just won't happen.
The proliferation of molecular surveillance technology is hardly the only indication that we are forgetting those crucial values. In 2019, we have also seen numerous efforts to bypass basic patient protections in the name of ending the epidemic, including a legislative proposal to dispense with direct notice and consent of HIV test in New York and a new Louisiana policy to expand tracking of testing results.
These seemingly disparate policies all sit at the intersection of three worrisome trends. First, a belief that because the end of the HIV epidemic appears to be within reach, any and all means to reach that end are justified, even if they fly in the face of medical ethics and respect for the dignity of people living with HIV. Second, a mistaken perception that increased cultural representation of people living with HIV means that policymakers do not need to consider persistent HIV stigma and legal risk, evidenced by the fact that a majority of states still have criminal laws that punish HIV nondisclosure. And finally, a political moment in which vulnerable peoples' basic legal rights to bodily autonomy are up for debate, as evidenced by the attacks on abortion access in many southern states.
As we formulate our response to molecular surveillance, we plan to couch it in the essential values that have allowed us to make so much progress in combating HIV: real community input and respect for the right of all people living with HIV to control the time and place of their diagnostic testing and care, and the use of the results of that testing and care. We will start by holding a webinar on October 15th, at 2:00 p.m. Eastern, to discuss HIV Molecular Surveillance with medical and legal experts and community advocates. In the meantime, we welcome any feedback on how we can make this tool more useful.