Join CHLP in Taking Action in Response to Drastic Cuts to HIV-related programs in House LHHS Subcommittee's Proposed Spending Bills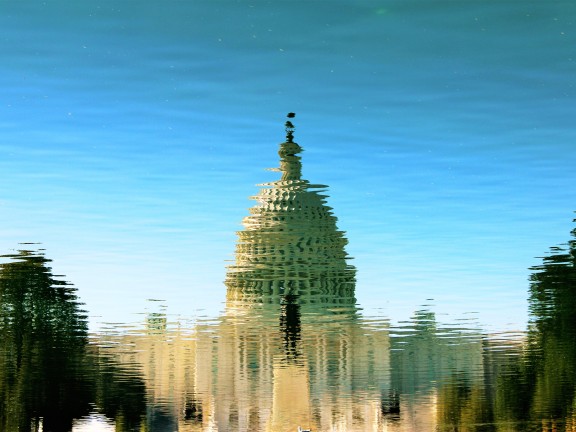 On Friday, July 14, the  House Subcommittee on Labor, Health and Human Services, Education, and Related Agencies released its appropriations bill proposal. The bill cuts programs intended to end the HIV epidemic by nearly $500 million, including:
$220 million cut from CDC's Ending the HIV Epidemic in the U.S. 
$220 million cut from HRSA
$74 million cut from Ryan White HIV/AIDS Program
$32 million cut from the Minority HIV/AIDS Fund
"Countless other programs that impact HIV prevention would be eliminated while the bill is weighed down by mean-spirited socially conservative policy riders that impact the people most impacted by HIV. "(Contagion Live)
On Friday, CHLP signed onto a Clean Budget Coalition letter urging Congress to pass appropriations bills that are free from policy riders that harm the public. Accompanying riders on this bill attack reproductive health services, perpetuate discrimination against the LGBTQ+ community, attack diversity and inclusion programs, and more.  
Join us in making your voice heard with the following actions: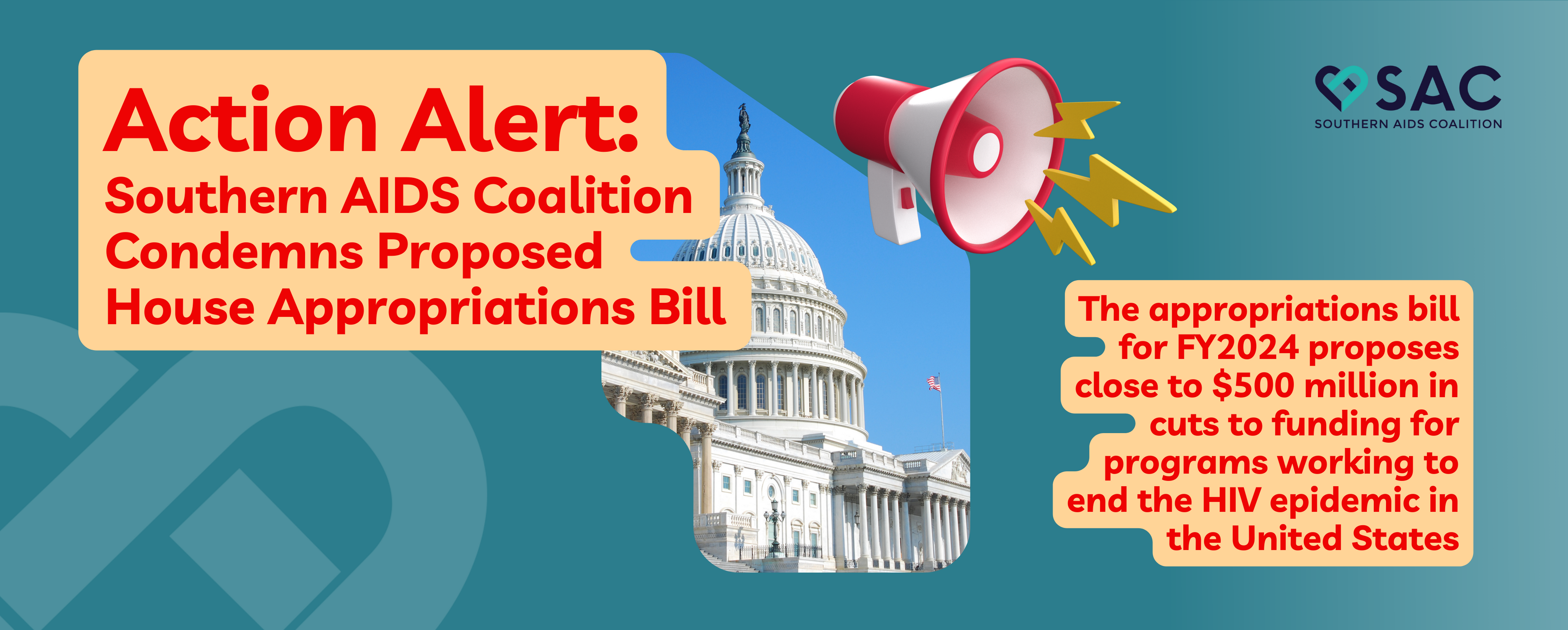 SAC Action Alert: Deadline Monday, July 24
"We know that if these cuts are implemented, the implications on the South will be much more exacerbated than the rest of the country. Their cuts to HIV-related programs would set our progress on ending the HIV epidemic back perhaps decades." - Southern AIDS Coalition (SAC)
SAC has authored a sign-on letter that is a community response from organizations and individuals in the Southern United States. Sign the letter until Monday evening, July 24, 2023. On Tuesday, SAC will send the letter to Senators Tammy Baldwin (Chair) and Shelley Moore Capito (Ranking Member). The Senate LHHS subcommittee will meet for appropriation markups on July 27th. Let's have the united voice of the South heard!
SIGN: Sign-On Letter to Senate Subcommittee on Labor, Health and Human Services, Education, and Related Agencies (July 2023)
READ: Southern AIDS Coalition Condemns Proposed House Appropriations Bill that Threatens to Worsen the HIV Epidemic in the United States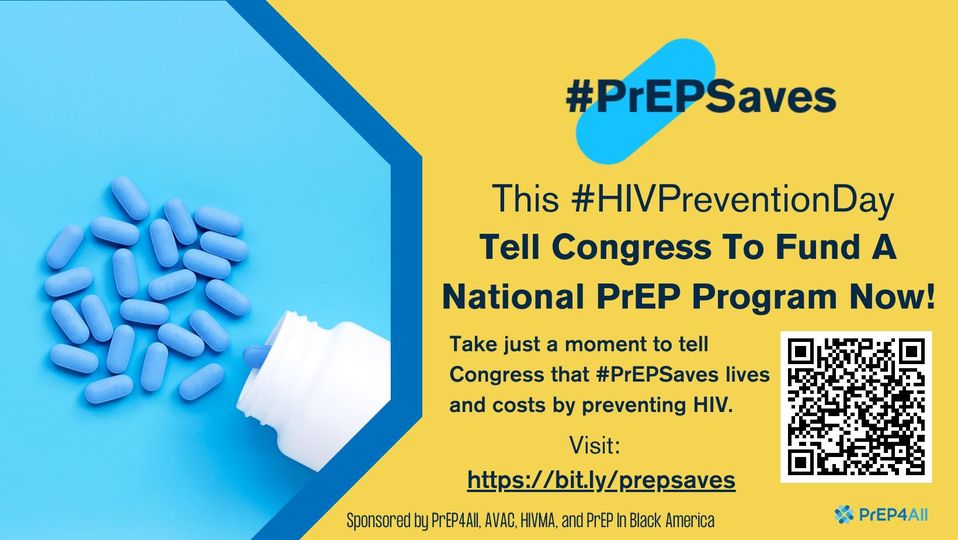 PrEP4All Action Alert 
"NOW is the time to say loud and clear that #PrEPSaves and that the cuts to programs supporting PrEP proposed by the U.S. House of Representatives are unacceptable." - PrEP4All, AVAC, HIVMA, and PrEP in Black America
For July 17th, #HIVPreventionDay, PrEP4All, AVAC, HIVMA, and PrEP in Black America are promoting an action alert calling on Congress to expand funding to End HIV as an Epidemic and establish a National PrEP Program. In December, a similar call led to 1500 letters being sent to representatives; this time we are hoping for at least 3000. 
SIGN: Tell Your Representatives In Congress That #PrEPSaves
PROMOTE: Create your own original posts using the hashtags #PrEPSaves and #HIVPreventionDay