Let's Act! New SHYAC Video for Youth Justice Action Month Aims to Broaden Advocacy (2020)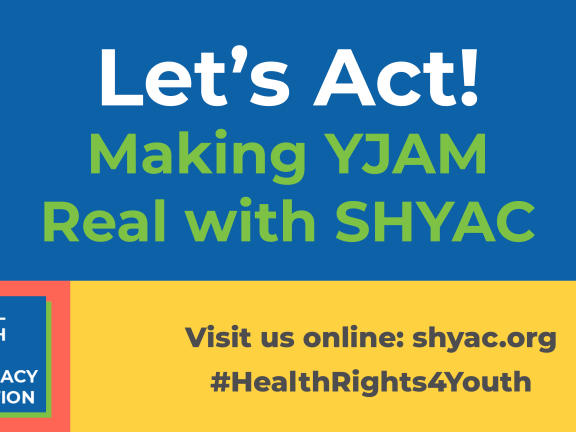 For Youth Justice Action Month #YJAM, members of the Sexual Health Youth Advocacy Coalition (SHYAC) got together to talk about the importance of advocacy for the sexual health rights of youth in state care. Click below to watch this video conversation with SHYAC members Dan Rice from Answer at Rutgers, David Booth from Black and Pink, and Amir Sadeghi from CHLP.
Find the video on Facebook, Twitter and Insta, or visit the SHYAC social media outreach page for more information.
Help SHYAC expand the advocacy spheres of comprehensive sex education campaigns, juvenile justice reform, and LGBTQ rights to include sexual health literacy and sexual/reproductive care access for youth in state custody and out-of-home care. Visit shyac.org to 1) Sign the Consensus Statement, 2) Join the SHYAC Coalition, and 3) Help bridge the gap and work across movements to make sure all young people have access to sexual and reproductive health care.