Nevada Passes Law Reforming HIV Criminal Laws (2021)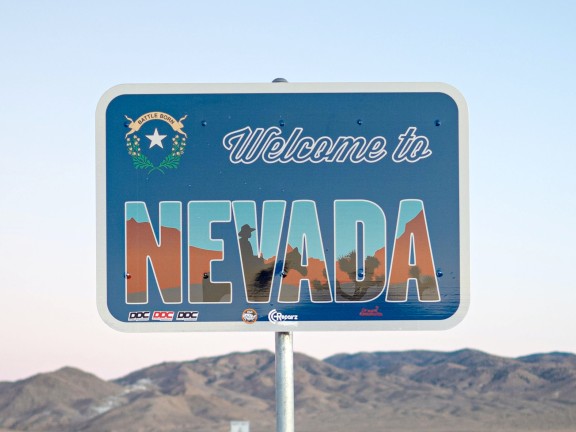 Earlier this month, Nevada joined the growing list of states to reform their state's discriminatory HIV criminal laws. Senate Bill (SB) 275 was signed into law by Nevada Governor Steve Sisolak at the Henderson Pride Fest and post-pandemic reopening of the Henderson Equality Center, an LGBT community support center. 
Led by local advocacy groups, the reform process produced a major reworking of both criminal and public health codes that take into account modern concepts of individual liberty and racial, gender, and disability justice. 
"With the passage of SB275, the Nevada Legislature set the standard of choosing science over outdated and irrational fear. Among other things, the bill updated disrespectful language, repealed laws that led sex workers to be criminalized for ther health status, and removed Nevada's wrongful felony conviction for possible HIV transmission," said Connie Shearer and Stephan Page, co-chairs of the Nevada HIV Modernization Coalition. "We look forward to the accomplishments we're planning for the 2023 Nevada Legislative Session."
Consistent with work in a dozen other jurisdictions, CHLP provided back-up to the Nevada HIV Modernization Coalition and Silver State Equality with drafting of the bill and letters supporting efforts of the co-chairs of the Nevada HIV Modernization Coalition to expand Nevada's Advisory Task Force on HIV Modernization to include women living with HIV, and community education events. 
"We are very pleased with the repeal of the HIV criminal law in Nevada and congratulate all of our partners who worked diligently over the past few years to achieve this result," said Jada Hicks, CHLP's Supervising Attorney for Criminal Justice Initiatives. "The process in Nevada is a model for how local, state and national advocates can collaborate to move forward together in a legal reform effort that leaves no one behind."
The bill was introduced by Senator Dallas Harris in March. It had bipartisan support, passing unanimously in the Nevada Senate and by a 26-15 vote in the Assembly. For the bill's hearing in the Assembly, the Williams Institute presented data and developed this fact sheet summarizing the main findings of their study on the enforcement of HIV criminal laws in Nevada.
SB 275 repeals NRS 201.205, an HIV-specific criminal offense carrying a penalty of up to 10 years in prison, and replaces it with a misdemeanor offense in the public health code that:
requires intent to transmit, conduct likely to transmit, and actual transmission;

applies to intentional transmission of any communicable disease (as defined in NAC 441.040 to include 78 communicable diseases);

provides a defense to prosecution if someone uses means to prevent transmission or if the person subject to transmission knows the defendant has a communicable disease, knows conduct could result in transmission, and consents to the conduct.
Other changes to Nevada's law include:
a statement in the public health code that "the spread of communicable diseases is best addressed through public health measures, rather than criminalization";

repeal of the category B felony for engaging in or soliciting prostitution after a positive HIV test;

repeal of provisions that require HIV testing for individuals arrested for prostitution, arrested for a sex offense, or entering the custody of the Department of Corrections;

amendments to provisions regarding testing for communicable diseases following incidents in which first responders come in contact with bodily fluids;

repeal of a provision permitting confinement of persons living with AIDS and removal of many stigmatizing references to AIDS in the public health code;

amendments to provisions regarding the duties of individuals living with communicable diseases and public health officials' authority to order testing, treatment, isolation, or quarantine.
SB 275 also reestablishes Nevada's Advisory Task Force on HIV Modernization for the 2021–2022 legislative term. The Task Force is authorized to make additional recommendations for legislative, regulatory, and policy reform following further research and community input. 
CHLP's successful 2020 campaign with Connie Shearer and activist Davina Conner Otalor for greater diversity in appointments to the Task Force led to SB 275's inclusion of a requirement to appoint additional members "who are members of the [LGBTQ] community, women, persons living with [HIV], and sex workers."