CHLP Participates in the HIV is Not a Crime National Training Academy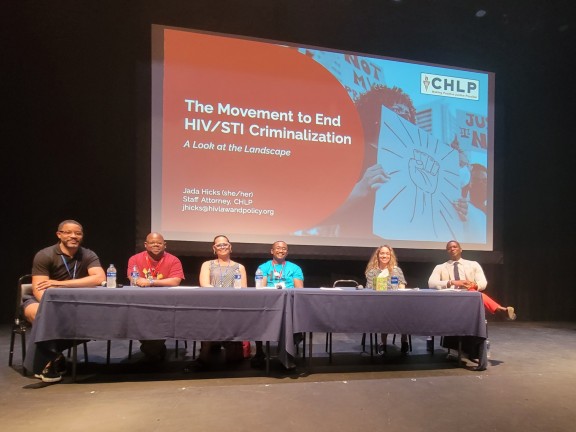 In June, CHLP participated in HIV is Not a Crime 5 in Emory, Virginia. Executive Director S. Mandisa Moore-O'Neal and Staff Attorney Jada Hicks presented on several panels at the biennial event.
As a conference, HINAC centers and uplifts people living with HIV with unique intentionality. It also provides advocates with an important opportunity to get together in person and to connect and reconnect in new ways.
On the first evening of the conference, Jada presented in a plenary on the state of HIV criminalization that explored the costs of decriminalizing HIV in both progressive and conservative states. The discussion focused on the challenges of introducing legislation based on a state's political climate and the importance of building and educating coalitions. Advocates learned about which strategies have been successful as well as lessons learned from states that reformed legislation, including ad how to protect progress once decriminalization passes.
Mandisa moderated a plenary on abolition and HIV criminalization that focused on moving from reform to abolitionist practices. From the engaged audience and dynamic panelists, it was clear the HIV justice movement is curious and prepared to deepen their understanding of and practice around non-punitive responses to harm and violence, which in turn strengthens our fight to end HIV criminalization.
In addition to these two plenaries, Mandisa and Jada also presented on panels on infant feeding, the unintended consequences of HIV criminalization, and the greying of HIV.
The Black Leadership Institute at HINAC was created to provide a much-needed space for Black advocates. At the meeting, Mandisa was honored along with Kamaria Laffrey of SERO and Venita Ray of Positive Women's Network as Black women leaders of national HIV organizations.
Both Mandisa and Jada will continue to be involved with the Black Leadership Institute. As a Black woman-led organization and a racial justice organization, it is important that CHLP be a part of crafting a space that centers not just racial justice but Black liberation–a centering that opens up possibilities for all of us.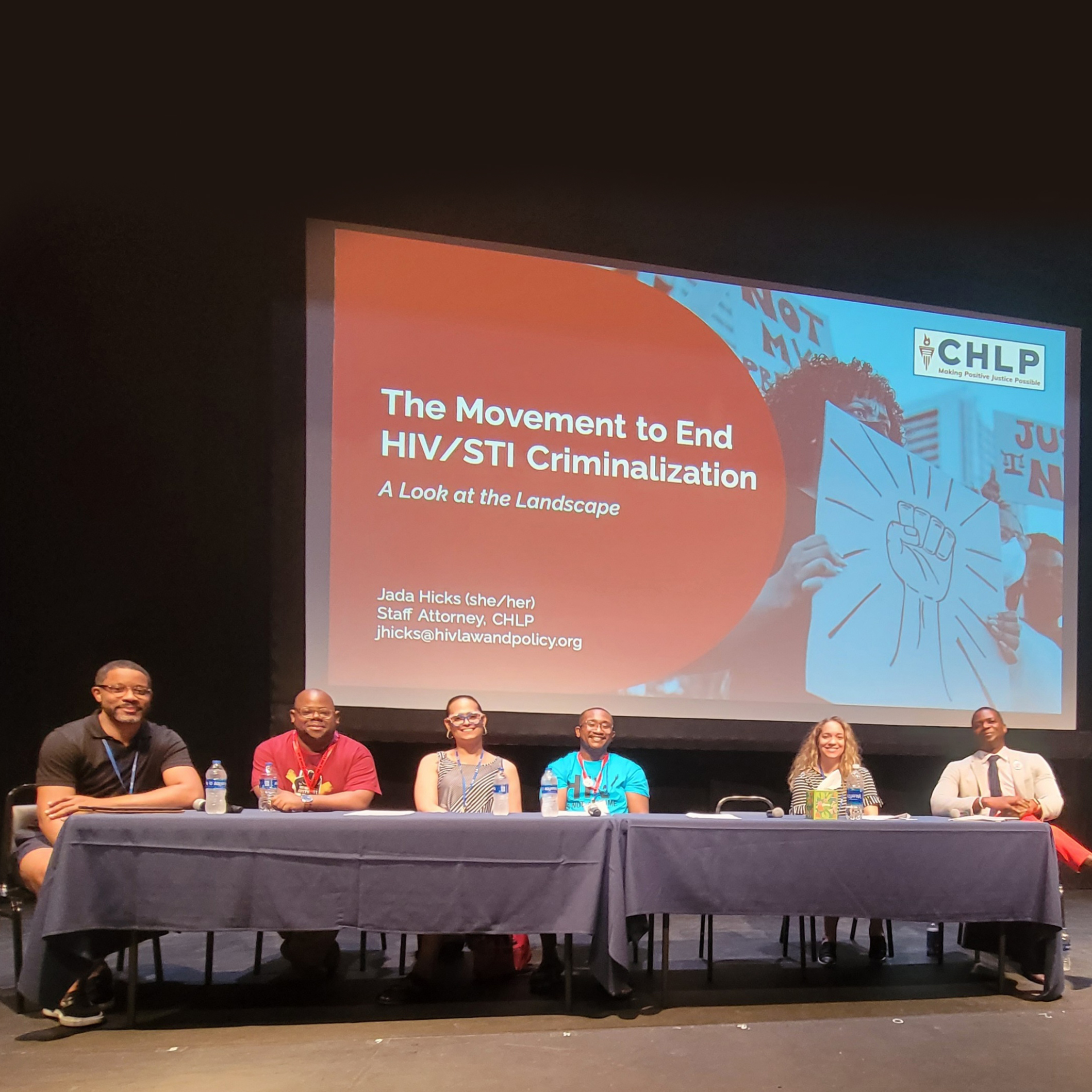 Plenary on the state of HIV Criminalization with Robert Suttle (HIV Is Not A Crime Council of Justice Leaders), Timothy Jackson (AIDS Foundation Chicago), Flomichelle Battles (Trans Solutions Resource and Research Center), Cedric Pulliam (Prevention Access Campaign), Jada, and Mike Webb (Equality Federation).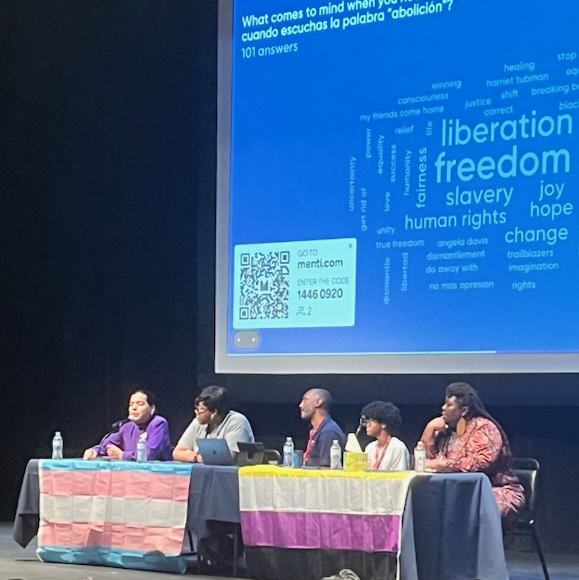 Plenary on abolition and HIV criminalization with José Romero (Pride Institute), Octavia Lewis (Destination Tomorrow), Chauncy McGlathery (Thrive SS and Sero), Elena Ferguson (PWN and Health Not Prisons Collective) and Mandisa.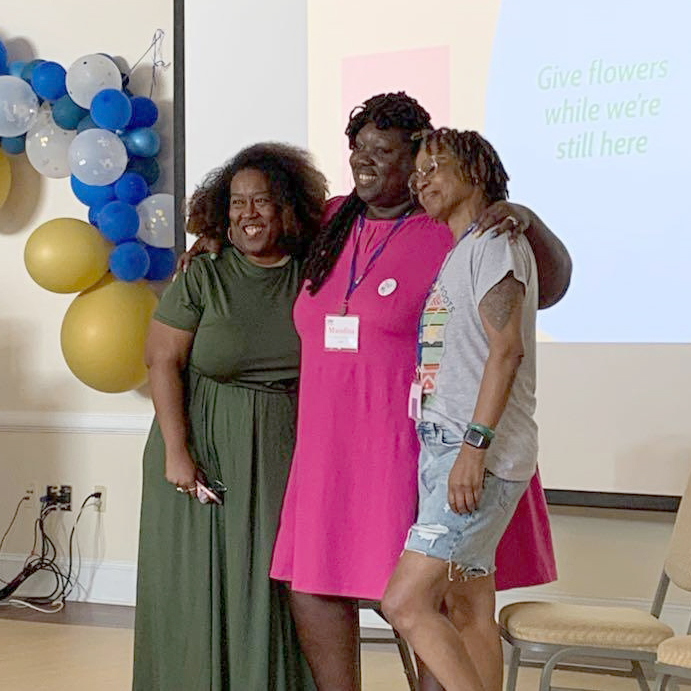 Kamaria, Mandisa, and Venita receive flowers at the Black Leadership Institute.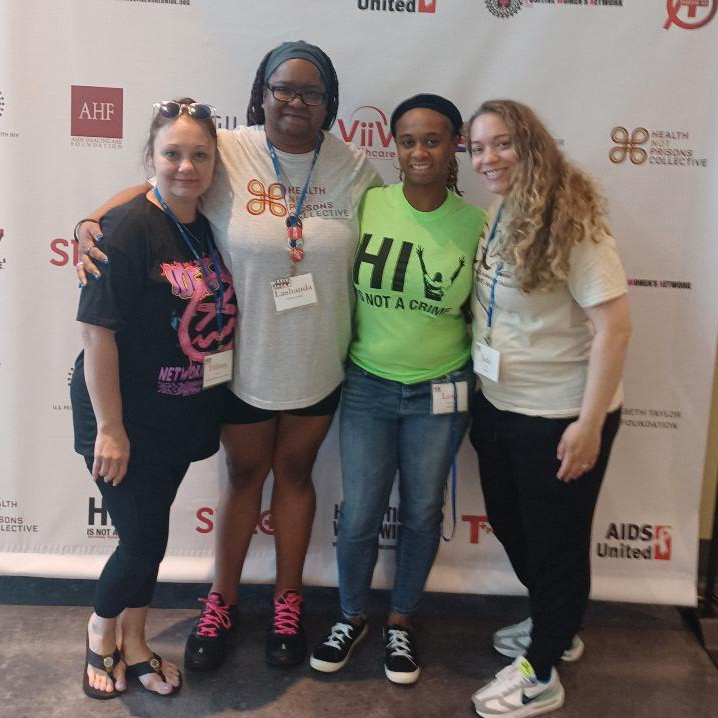 Tennessee advocates Tiffany Moore, Lashanda Salinas, Leah Freeman with Jada.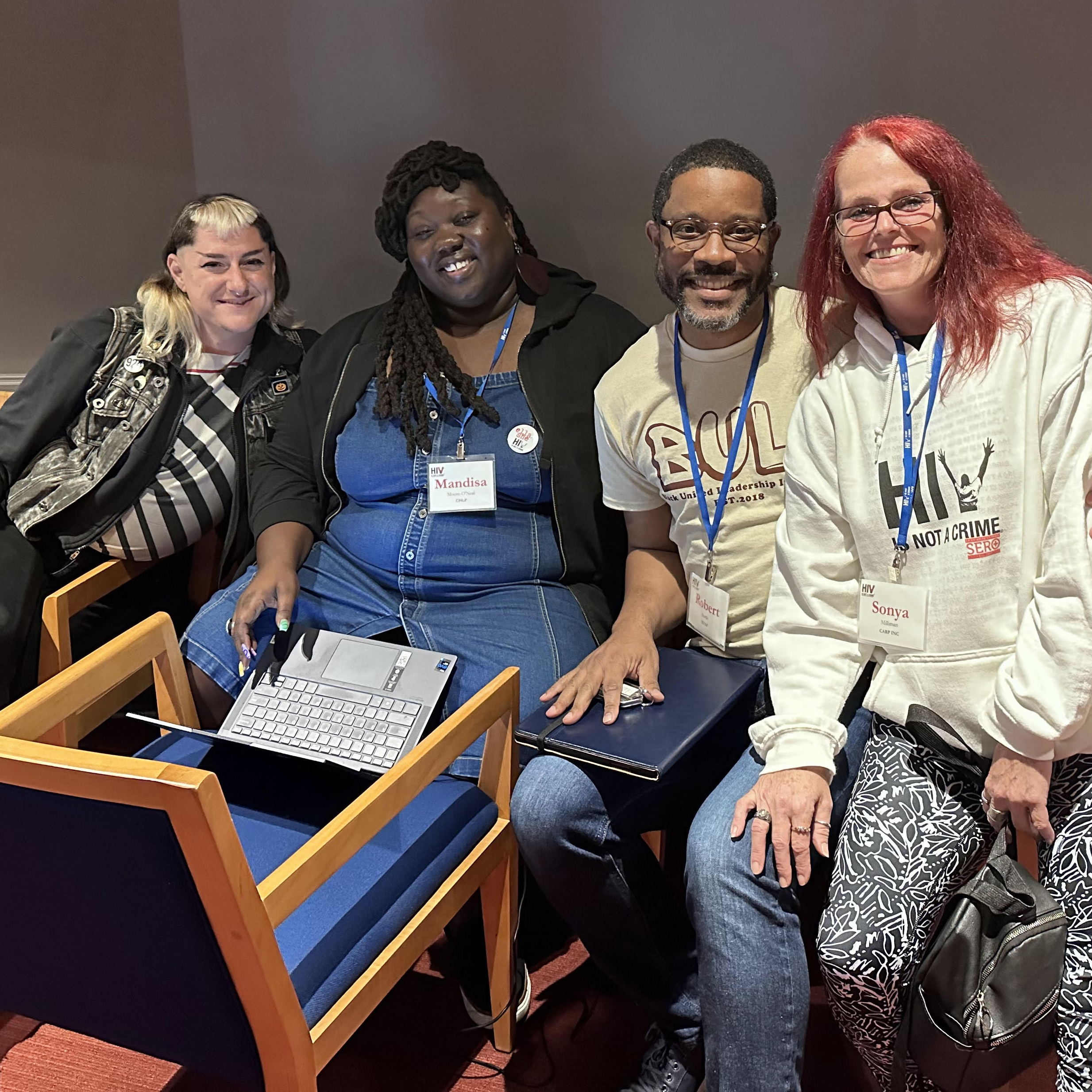 Louisiana advocates Dietz, the LCCH coordinator, Mandisa, Robert Suttle, and Sonya Milliman, LCCH member from Baton Rouge.
Jada Monique Howell, Director Monique's Hope for a Cure Outreach Services.
All photos courtesy of HINAC photographer Sanjay Johnson.