Braidwood v. Becerra and PrEP Access Emergency Town Hall Meeting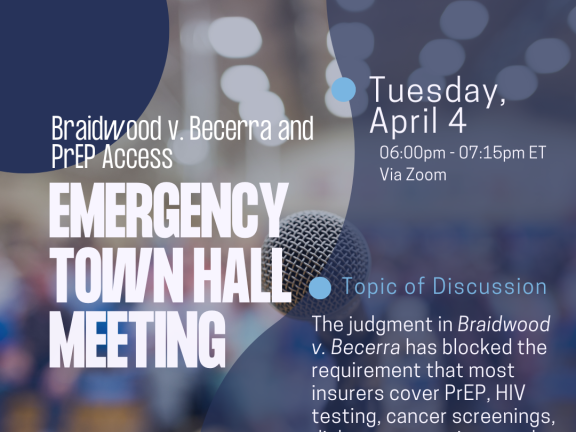 An ultra-conservative judge in Texas continues a brazen assault on Obamacare with his judgment in Braidwood v. Becerra on March 30, 2023. While expected, this dangerous decision will jeopardize efforts to end the HIV epidemic, rejecting the ACA requirement that insurers provide free preventive care for PrEP, cancer screenings, and more.
Join CHLP on Tuesday, April 4 at 6:00p ET for this PrEP4All emergency town hall meeting with AVAC, HIV Medicine Association, Lambda Legal, and other HIV prevention advocates, to discuss today's Braidwood v. Becerra judgment and the impact on PrEP users.