News Release: Advocates Join Forces in New Guide as Federal Agencies Press Forward with Molecular HIV Surveillance Despite Widespread National Concern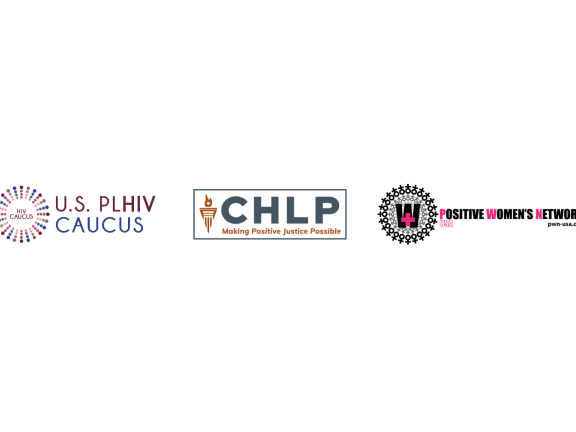 FOR IMMEDIATE RELEASE: May 9, 2023
Contact: D. Reznik, [email protected]
Advocates Join Forces in New Guide as Federal Agencies Press Forward with Molecular HIV Surveillance Despite Widespread National Concern
"How to Talk About Molecular HIV Surveillance: A Guide for Advocates" will help people living with HIV and allies shift the narrative and demand change
(NEW YORK) – On May 9, the U.S. People Living with HIV Caucus, CHLP, and Positive Women's Network-USA released How to Talk About Molecular Surveillance: A Guide for Advocates. The new advocacy guide serves as a roadmap for people living with HIV (PLHIV) and other advocates to navigate the serious issues with molecular HIV surveillance (MHS). It also provides a series of questions for people to ask while engaging with their state and local health departments, federal stakeholders, local elected officials, and community members.
HIV advocacy organizations, networks of PLHIV, and human rights activists have raised the alarm about MHS for years due to concerns about consent, data privacy, and potential risks for HIV criminalization. Issues have been documented in various forums, from PWN-USA and HIV Justice Worldwide's Molecular HIV Surveillance: A Global Review of Human Rights Implications published in 2021, to CHLP's second annual HIV Is Not A Crime Awareness Day event, Our Bodies, Our Data: HIV Criminalization in the Age of Mass Surveillance.
The complicated science and public health practices of surveillance can make it difficult to discuss MHS with friends, colleagues, journalists, and people in government. This new guide focuses on five main issue areas, spelled out with a summary as well as sample questions and responses to scenarios that advocates might encounter when raising these issues with different audiences. Because these conversations are taking place at the local, state, and federal levels, it is important for advocates to be informed and prepared to navigate and speak out on these issues.
On the issue of informed consent, for example, the fact that the CDC does not need a person's consent to share their data means that PLHIV are not able to decide when and how their medical information is shared. To address this issue, the AIDS United Public Policy Council and the Presidential Advisory Council on HIV/AIDS (PACHA) have shared recommendations with the CDC regarding how to implement and respond to issues raised by PLHIV. PACHA is a group of experts formed to provide recommendations and advice to the Secretary of the federal Health & Human Services (HHS) agency, on policies and programs affecting PLHIV.
Among other recommendations, PACHA urged the CDC to work with state and local partners and key stakeholders to conduct assessments on the HIV legal and policy landscape in each state. PACHA suggested these local assessments should inform local adaptations of MHS "until safeguards are implemented and the human rights concerns of people living with HIV are addressed." PACHA also recommended that PLHIV be provided clear-language options to opt out of data sharing.
However, at a recent PACHA council meeting at the end of March in Washington, DC, it was made clear that these recommendations would not be followed. Harold Phillips, Director of the White House Office of National AIDS Policy, briefed the council, spoke at the meeting about the importance of community engagement, but stated that requiring informed consent or allowing individuals to opt out of data collection were not feasible.
Informed consent is a cornerstone of medical care. Dismissing it as not compatible with public health functions dismisses concerns about medical mistrust on the part of HIV-affected, BIPOC, and disabled communities in the US that have been subject to a long history of medical violence.
Responses such as this from informed partners illustrate why it is so important for community members to engage with elected and health officials to make these concerns more widely known. This guide can be used by advocates to ground very real concerns about MHS, from informed consent to the usage of this data by law enforcement to criminalize PLHIV, in order to demand policy changes that respect the rights of PLHIV.  
"As people living with HIV, we didn't even know our personal health data was being taken, stored, and shared without our consent. This has raised a lot of concerns for us. People living with HIV face risks of criminalization, and communities most impacted by HIV–like Black and Latinx folks, people of trans experience, and people who are low income–are already overpoliced," says Naina Khanna, Co-Executive Director at PWN-USA. "But we can fight back. This guide is a great tool for advocates to learn more about molecular HIV surveillance and how to get involved in the movement to protect the health, safety, dignity, privacy, and human rights of people living with HIV."
"We have raised concerns about molecular HIV surveillance for years because of the lack of informed consent, lack of consistent protections for sensitive data, and criminalization within the context of stigma, structural racism, and medical mistrust. Yet many people living with HIV still aren't told what MHS is or how it impacts us," says Ronald Johnson, Chair of the US PLHIV Caucus. "People living with HIV still face risks of criminalization. This is a travesty. We've been pushing back against these practices with the federal government for years. Now it's time for all of us to raise awareness and mobilize against MHS on the state and local levels."
"It has been made clear that the dangers of law enforcement accessing public health data and weaponizing it against people living with HIV are not hypothetical or overblown. Public health efforts must be built on a foundation of protecting communities from harm, and that includes the stigma and violence unleashed by the state targeting people living with HIV," says Amir Sadeghi, National Policy and Partner Strategist at CHLP. "All public health data must be fiercely protected and its use by the courts and prosecutors to criminalize people must be categorically forbidden. The CDC and other federal agencies have a unique responsibility to address this issue, and our new guide will help advocates demand action."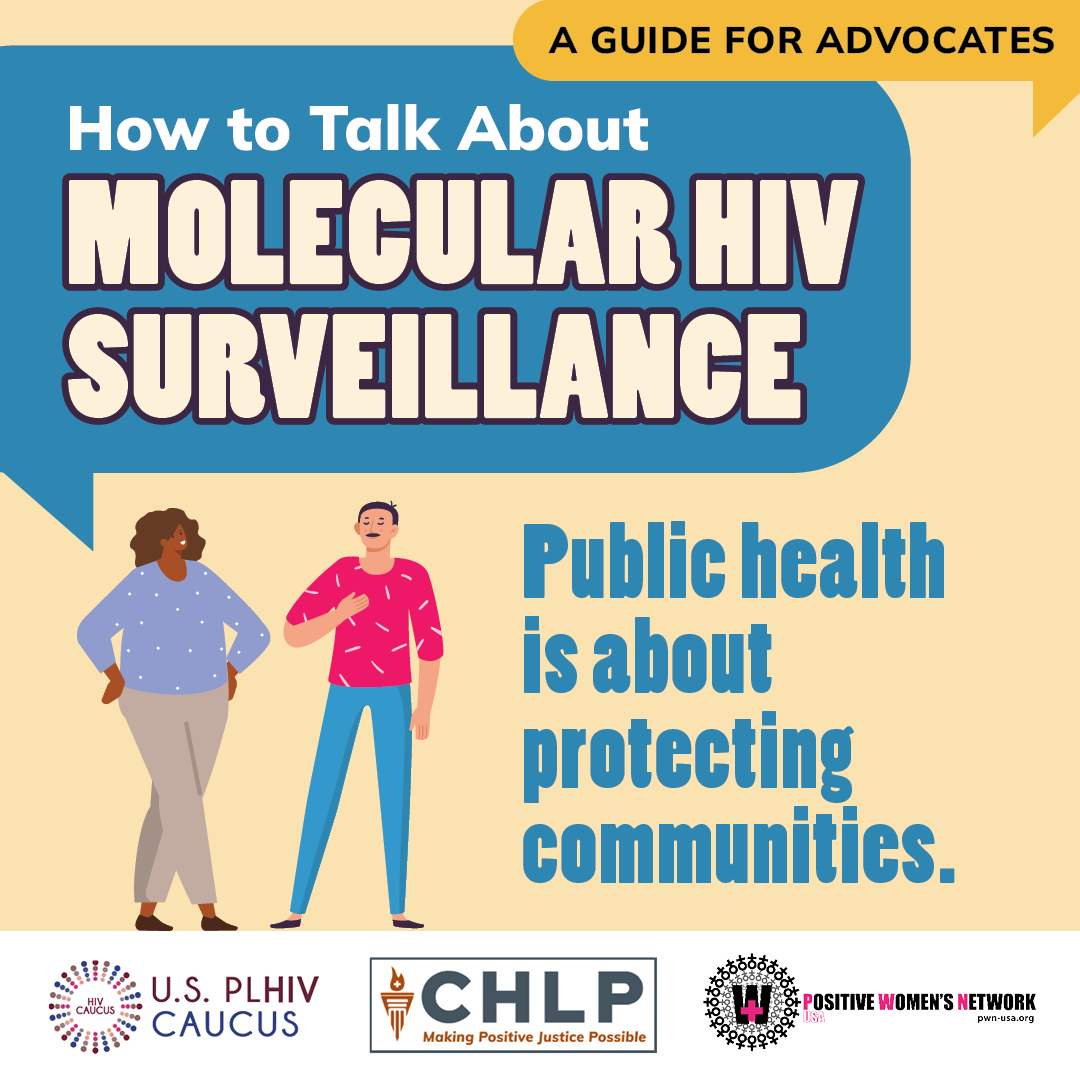 ###