CHLP Calls on Justice Department to Investigate HIV Criminal Laws in Ohio and Tennessee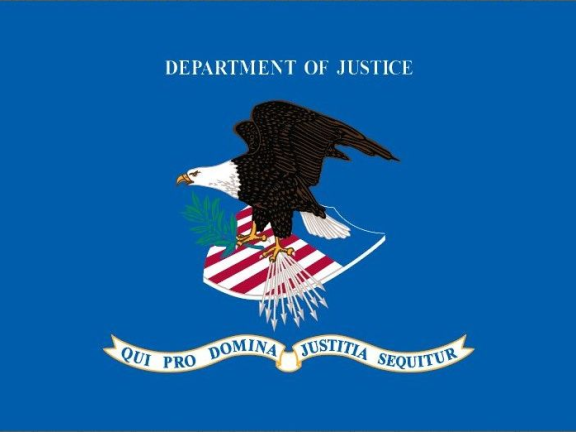 FOR IMMEDIATE RELEASE
January 25, 2022
Contact: Catherine Hanssens, [email protected], 212-430-6733
CHLP Calls on Justice Department to Investigate HIV Criminal Laws in Ohio and Tennessee
Complaints assert that states' criminal laws violate federal disability antidiscrimination protections
New York, NY — The Center for HIV Law and Policy (CHLP) has filed complaints with the U.S. Department of Justice on behalf of people living with HIV (PLHIV) in Ohio and Tennessee who have been prosecuted or are at risk of prosecution under criminal laws that single out HIV for uniquely punitive treatment. The complaints allege that these laws violate federal laws prohibiting disability-based discrimination.
Both states' laws subject PLHIV to arrest, incarceration as felons, and mandatory sex offender registration based on unsupported assumptions that HIV is a highly infectious, fatal disease and that any contact with a PLHIV's blood, spit, or semen will result in infection and early death. In fact, current treatment reduces transmission risk to zero; without treatment the risk rises to less than two percent. Neither Ohio nor Tennessee requires proof of intent to do harm for a conviction for "HIV exposure."
The Americans with Disabilities Act prohibits discrimination against people with physical and mental disabilities as well as those who are treated as disabled. More than 30 years ago, the Supreme Court concluded that "allowing discrimination based on the contagious effects of a physical impairment would be inconsistent with the basic purpose" of the law: to ensure that individuals are not disadvantaged due to "the prejudiced attitudes or the ignorance of others." The court reasoned that people's fears and misconceptions about disability can be as limiting as an impairment itself, and that few aspects of a handicap give rise to the same level of public fear and misapprehension as contagiousness.
Thirty-two states and two U.S. territories have HIV-specific laws that impose criminal penalties for so-called HIV exposure; some states also target diseases such as hepatitis. These laws are rooted in erroneous beliefs about the routes, risks, and current-day consequences of HIV transmission. CHLP maintains that HIV criminal laws such as those in Ohio and Tennessee, in which the only defense is proof of disclosure prior to sexual contact, are examples of exactly the type of discrimination that the ADA was enacted to prevent.
If the Department of Justice finds that Ohio or Tennessee's HIV criminal laws are discriminatory or raise an issue of general public importance, it can file a lawsuit against state officials in federal court.
Alana Jochum, Executive Director of Equality Ohio, stated, "Of all the discrimination that people living with HIV have experienced over the years, prosecution and imprisonment based on antiquated ideas about how HIV is transmitted is unconscionable. It is time to call this treatment what it is–discrimination based on inaccurate stereotypes–and to demand that the national commitment to end HIV includes ending the irrational, biased, and stigmatizing discrimination that is far more damaging than HIV itself."
Bryan C. Jones, an Ohio resident diagnosed in 1984 who is open about his diagnosis, said that for decades he has lived with the fear that he would be arrested or blackmailed. "Being open about your HIV status is no protection if your partner says they didn't know. In fact, it makes you more of a target. I live with the fear of a knock on the door because someone from my past has a grudge or wants to blackmail me."
Megan Mattimoe, Executive Director of Advocating Opportunity, stated, "These policies and laws create long-lasting harm to people living with HIV and do nothing to advance public health or address HIV prevention."
Catherine Hanssens, founding Executive Director of CHLP, stated, "Although this is the first time the ADA has been raised as a challenge to HIV criminal laws, there is no question that it applies. There is an epidemic of ignorance about HIV and sexually transmitted diseases in the U.S. Laws such as Ohio's and Tennessee's are the collateral damage that results from this ignorance, not to mention the human and financial damage caused by the unchecked spread of STIs, especially among the young."
In addition to Jones and CHLP, complainants include Advocating Opportunity, Equality Ohio, The Project of Advancement in Gays' Efforts, and Tiffany Moore, a Tennessee mother living with HIV.
##
CHLP fights stigma and discrimination at the intersection of HIV, race, health status, disability, class, sexuality and gender identity and expression, with a focus on criminal and public health systems. As part of this work, we support movement building that amplifies the power of individuals and communities to mobilize for change rooted in racial, gender and economic justice. We do this through legal advocacy, high-impact policy initiatives, and creation of cross-issue partnerships, networks, and resources.